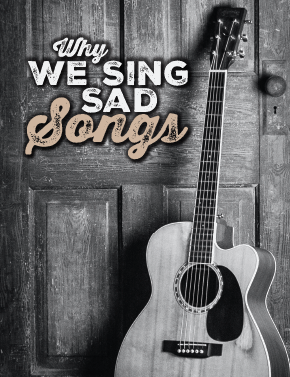 Why We Sing Sad Songs
Sunday, February 18, 2024
|
Psalm 25:1-10
None of us wants to be sad, so why do we enjoy art that makes us feel sad? Sorrowful songs can strengthen our connections, in bad times and in good.
"Sad songs say so much."
That's what Elton John has believed, over the course of his long and successful musical career. "They reach into your room," he sings. "Just feel their gentle touch."
We know what he's talking about. But why do sad songs say so much?
Joshua Knobe knew a rock musician whose songs were so very sad. He says to The New York Times that her music was packed with sorrow and "heart-rending things that made people feel terrible." One song was even the basis of a YouTube video that focused on suicide. "That was the theme of her music," he said, an approach that you might think would drag people down.
Oddly enough, the effect was the opposite. Her music had "tremendous value," says Knobe. The surprising truth about sad music is that it makes us feel good.
Knobe is now an experimental philosopher and psychologist who is married to the musician who wrote those sad songs. He has found...