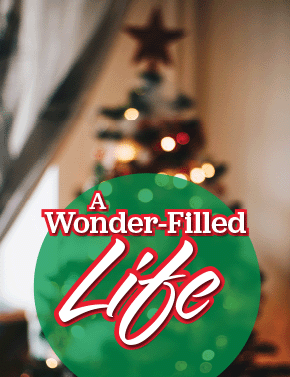 A Wonder-Filled Life
Sunday, December 24, 2023
|
Luke 2:1-14 (15-20)
Special Christmas Eve Installment
Do we have a guardian angel protecting us? Or an angel investor backing us on our Christian journey? The answer might surprise you.
If you visited the Spanish city of Alicante during the Covid-19 pandemic and happened to be traveling during Advent, you might have spotted what city officials boasted was the largest nativity scene on the planet. The figure of Joseph alone was almost 60 feet high, and mother Mary and the baby Jesus were beside him in appropriate proportions.
It was no idle boast. Officials at Guinness World Records certified the results. Encompassing an area of 602 square feet, the Alicante Nativity was, at the time, the world's tallest static nativity scene ever recorded, as well as the largest by area.
Alicante is famous for its interest in nativity scenes, and in fact, there is an association of artists who devote their skills to the creation of a wide variety of creches. The city boasts a nativity scene museum as well.
In many of the portrayals of this most holy, sacred and sometimes silent night, the usual participants are noted: The Holy Family, of course, but also the shepherds and...