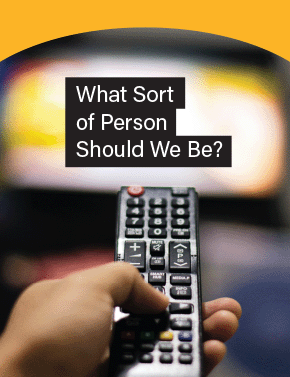 What Sort of Person Should We Be?
Sunday, December 10, 2023
|
2 Peter 3:8-15a
Sometimes we need to change the channel on our behavior, and it can lead to a change of mind.
Two well-known men — not connected with each other — passed away on April 27, 2023.
The more widely known of the two was Jerry Springer, who died at age 79. He is remembered largely for his namesake tabloid talk show, which aired almost 5,000 episodes between 1991 and 2018. "The Jerry Springer Show" is considered the pioneering program in reality TV and the first of what is sometimes called "Trash TV."
The other man who died the same day was Rabbi Harold Kushner, who was 88. He is known for his helpful books in which he sought to answer life's most troubling questions about loss and the goodness of God. In doing so, he brought comfort and courage to people across the world.
Springer's show included provocative topics such as guests talking about their incestuous relationships and married men admitting to affairs with their wives' best friends, with the wives present to hear the admissions. Chaos often ensued when these guests...