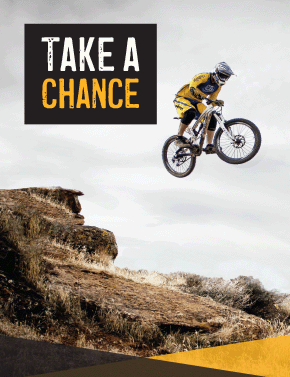 Take a Chance
Sunday, November 19, 2023
|
Matthew 25:14-30
Can a spectacular failure be a sign of success?
Most museums are all about success.
At the National Air and Space Museum in Washington, D.C., you can see the 1903 Wright Flyer, the Apollo 11 Command Module, and Neil Armstrong's spacesuit. You can even visit a studio model of the starship Enterprise, from the "Star Trek" television series.
At the Louvre in Paris, you can look at the statue "Winged Victory of Samothrace," the painting "Liberty Leading the People," the statue "Venus de Milo," and, of course, the most famous painting in the world, "The Mona Lisa."
At the Imperial War Museum in London, you can get close to an American Sherman tank, a British Spitfire fighter aircraft, a surveillance drone, and some of the high-tech gadgets used by the British Secret Service.
Whether these museums focus on space exploration, artwork or warfare, they contain the best of the best.
But where can you find the things that flop?
The Museum of Failure in Brooklyn, N.Y.,...