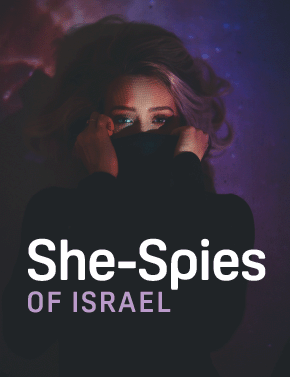 She-Spies of Israel
Sunday, August 27, 2023
|
Exodus 1:8–2:10
Today's episode stars covert operatives and special operations teams coordinating to complete their mission. You might be surprised what they all have in common.
You've probably never met a spy (that you know of), but they're everywhere if you believe all the movies and TV shows about them.
Take, for example, "She Spies," the inspiration for today's sermon title. Cassie McBain (played by Natasha Henstridge) is a convicted con woman, paroled from prison along with D.D. Cummings and Shane Phillips to be secret operatives for the U.S. government in the ComCent Division of the ISD. She is skilled in martial arts and hand-to-hand combat, and also has a sense of humor. Unfortunately, the series lasted only a few seasons.
In the long-running TV series "NCIS," Ziva David is a Mossad agent and daughter of the Israeli spy agency's director. In an arrangement between the Naval Criminal Investigative Service (NCIS) and Mossad, she joins the NCIS team as a liaison officer, replacing the agent who died at the hands of her half-brother, Ari. She has a background in the military, as do all Israeli women, and...