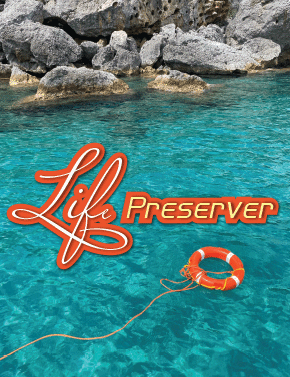 Life Preserver
Sunday, August 20, 2023
|
Genesis 45:1-15
Resentment is toxic. Let it go and reach for forgiveness — and live!
And now do not be distressed, or angry with yourselves, because you sold me here; for God sent me before you to preserve life.
—Genesis 45:5
If you've ever gone on a cruise, you've been through a certain obligatory exercise known as "the lifeboat drill." It usually happens on the first day. Before you've even learned your way around the ship, you receive instructions to go to a certain designated location on deck. There, you join a select group of a dozen or more passengers, along with several members of the crew. Those crew members may be waiters, cleaners, clerks or even casino dealers, but for these few brief moments, they're all sailors.
In the event of a dire emergency, they've been trained to escort your little group over the rail and into a lifeboat, which, for the moment, is hanging ominously overhead.
It's a bit of a downer, to be honest. There you are, all ready to begin your vacation afloat, when you're solemnly...