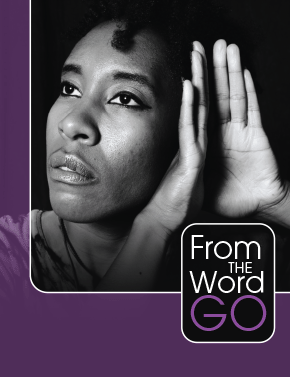 From the Word Go
Sunday, June 11, 2023
|
Genesis 12:1-9
"Who, me? No, it couldn't be me!" But it is you.
Florida Man
Abe sat at the picnic table in his backyard, sipping a cool lemonade. He wiped his brow with the torn T-shirt he was wearing and looked out over his freshly mown lawn.
Sara was of the opinion he shouldn't push the lawnmower himself, at the age of 75. They could certainly afford a lawn service. But Abe enjoyed pushing the mower up and down, tracing the familiar patterns around the trees and shrubs. He loved the smell of the grass clippings. He loved even more the sense of accomplishment that came with that smell: one more job completed and completed well.
Life was good for Abe. He'd had a successful career. A long and happy marriage of more than 50 years. Money in the bank, always more than they needed. Abe and Sara owned their house free and clear. (It had belonged, in fact, to Abe's father before him.)
If Abe had any disappointment in life, it was that he and Sara had never managed to have children — but they did see a lot of the nephews and...