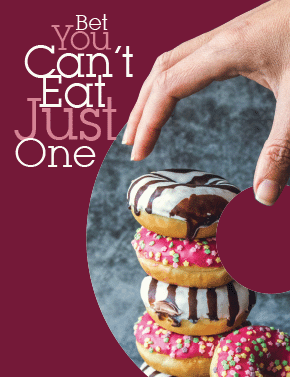 Bet You Can't Eat Just One
Sunday, February 26, 2023
|
Genesis 2:15-17; 3:1-7
The story of Adam and Eve in the garden is about a lot more than just temptation.
Some folks give up things for Lent, and it's a prime time for going on a diet. In the spirit of solidarity with any of you who are watching your waistlines, here's a little inspirational story.
It's about a man named Sam, who decided he was going on a diet. To make sure he would succeed, he announced his plan to all his friends and co-workers. Sam was one of those people like Oscar Wilde, who remarked, "I can resist anything — except temptation!"
Sam's co-workers were pretty good about giving him moral support until the morning he walked into the office carrying a box of freshly baked donuts.
"What's with the donuts, Sam?" one of them asked. "I thought you were on a diet."
"I am," said Sam. "But I want you to know I wouldn't have gotten these donuts if it weren't for God."
That remark begged for an explanation. Sam quickly supplied one. "You see, I was driving into...