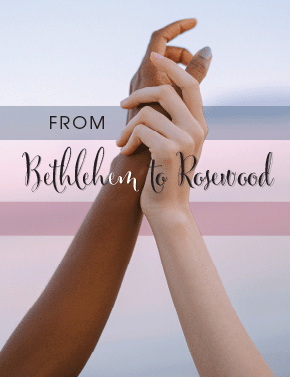 From Bethlehem to Rosewood
Sunday, January 1, 2023
|
Matthew 2:13-23
As Christians, we are challenged to see our neighbors as gifts, not threats.
Today is not a happy anniversary. Exactly 100 years ago, on January 1, 1923, the Rosewood massacre began.
Like the massacre of children in the gospel of Matthew, Rosewood reminds us of the devastating impact of violence, especially on the most vulnerable members of our communities.
Rosewood was a quiet and mostly African American town in Florida. According to the History website, it was originally settled by both black and white people, and the main industry was the production of pencils. But when the cedar tree population declined, most of the white people moved to the nearby town of Sumner. By the 1920s, Rosewood's population was about 200 blacks, plus one white family that ran the general store.
On January 1, 1923, a young white woman in Sumner, Fannie Taylor, was found covered in bruises. She claimed that a black man had assaulted her. Her husband, a foreman at a local mill, gathered a mob of white citizens to hunt down the assailant. He also called for help from...