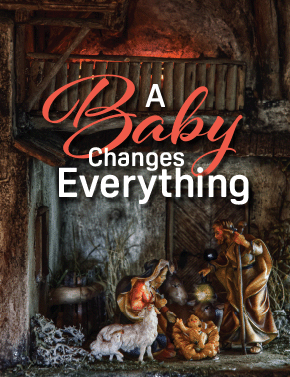 A Baby Changes Everything
Sunday, December 25, 2022
|
Luke 2:1-14 (15-20)
Just as babies irrevocably change the lives of their parents, the birth of Jesus Christ changes the world.
The words "El Niño" first blew into the popular consciousness of the United States in the early 1990s. Meteorologists have long known about this cyclical climate pattern where warmer-than-usual Pacific Ocean temperatures profoundly affect weather all over the world. But with the El Niños of the 1990s, everybody began talking about this obscure weather phenomenon.
If you were around and paying attention in those years, you may remember how El Niño provided easy fodder for late-night TV comedians. They swiftly discovered how they could blame anything bad that happened on El Niño and get a few laughs.
El Niño cycles last for several years. They cause heavy rains in some areas and drought in others. Here in the United States, El Niño years have fewer hurricanes but more tornadoes. Around the world, El Niño often brings famine because rainfall disruptions — either drought or deluge, depending on where you live —...