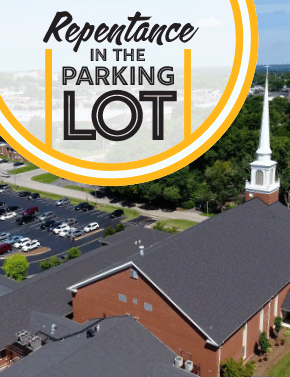 Repentance in the Parking Lot
Sunday, December 4, 2022
|
Matthew 3:1-12
John the Baptist took his stand in the wilderness to prepare the way of the Lord. We can do the same … and do it much closer to home.
Most church parking lots are vast, open spaces. They sit mostly empty, except on Sunday mornings. Think of them as dry, hard, wilderness areas.
If John the Baptist appeared today, he wouldn't be speaking inside the church building. No, he would stand on the pavement of the parking lot and cry out, "Repent, for the kingdom of heaven has come near" (Matthew 3:2).
No climate-controlled sanctuary for John. No soft seats. No high-tech sound system.
For John, repentance begins in the parking lot.
The gospel of Matthew tells us that John was the one who the prophet Isaiah was talking about when he said, "The voice of one crying out in the wilderness: 'Prepare the way of the Lord; make his paths straight'" (v. 3).
This sounds more like traffic engineering than theology. John has come to prepare the way of the Lord, and to make his paths straight. John is trying to get people to go the right way, move in the correct direction. If they are ignoring ...