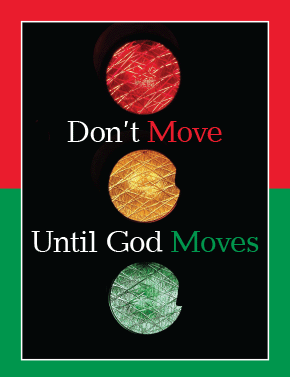 Don't Move Until God Moves
Sunday, October 9, 2022
|
Jeremiah 29:1, 4-7
Should I stay or should I go? Niebuhr, Hauerwas, Willimon, The Clash and an ancient prophet respond.
For most of the problems and hurdles of life, there are no quick fixes.
Need to lose 15 pounds? It won't be fast. Need to find a new six-figure job? It won't be easy. Need a plumber to install a toilet? It won't be fast or easy — and it won't be cheap.
You may have seen a complete home renovation happen on TV in under 30 minutes — pausing only for a commercial about the latest flexible miracle tape. But chances are that a rapid-response team isn't going to show up on your doorstep to offer a quick solution for most of life's conundrums. Sometimes we're forced to live in the "in between," or "meantime," periods of life — those years when we're waiting for circumstances to change or be altered, knowing that, perhaps, they might never change.
This was the bleak future awaiting those in 606-586 B.C. who had been exiled from their homeland. It was in these years that their nation had ceased to...