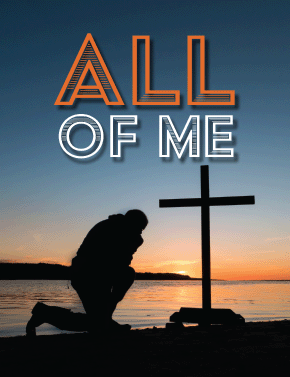 All of Me
Sunday, September 4, 2022
|
Luke 14:25-33
Jesus wants all of you and all of everyone who wishes to follow him. Doesn't that seem like a high price to pay?
There it is, right at the end of the gospel text, the provocation of all provocations. It's a flashing neon sign, too in-your-face to avoid: "So therefore, none of you can become my disciple if you do not give up all your possessions."
Really, Jesus? All our possessions?
There are exclusive clubs in this world. Certain country clubs come to mind, demanding six-figure initiation fees. Their well-heeled members can presumably afford it. But what club demands everything of its members? The church of Jesus Christ.
All of Me
There's an old song, now a jazz standard, that trades on this sort of all-or-nothing commitment. Numerous artists have recorded it, notably the legendary Billie Holiday.
It lent its title to a 1984 movie starring Steve Martin and Lily Tomlin. In that comedy, through some strange Tibetan magic, the soul of a dying woman is transplanted into the body of a living man. Each one controls half of Steve Martin's body, which makes for ...