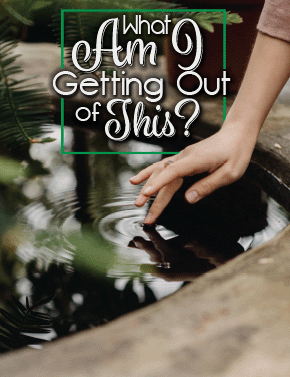 What Am I Getting Out of This?
Sunday, August 28, 2022
|
Jeremiah 2:4-13
Jesus gives us a clue how to face the truth about our behavior and repair the cracked cisterns in our lives.
In December 2021, a jury in Chicago found actor Jussie Smollett, a one-time star in the TV hip-hop drama Empire, guilty of five of six felony disorderly conduct charges in connection with an incident the previous year. Smollett claimed at the time that two masked men assaulted him, put a noose around his neck and doused him with chemicals.
After investigating his claim, however, police concluded that Smollett paid two men $3,500 to carry out the scheme, which the actor characterized as a hate crime against himself. Prosecutors said that the 39-year-old actor orchestrated the attack as a hoax to raise his show-business profile.
Smollett was sentenced March 10, 2022 to 150 days in county jail. The revelation that the incident was a setup of his own doing dealt a severe and possibly fatal blow to Smollett's career — just the opposite of what he apparently was hoping to achieve by the faked attack. After he was arrested, Smollett lost his role as a singer-songwriter in the...