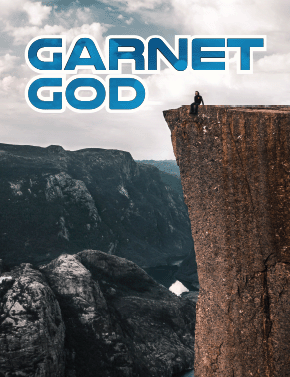 Garnet God
Sunday, August 21, 2022
|
Psalm 71:1-6
Whenever we need to be delivered, rescued or saved, God is our solid rock and fortress.
A Methodist pastor named Harley Camden took an evening walk along the bank of the Occoquan River. The sun had set, but there was still enough light to illuminate the charcoal gray outcroppings of rock that rose up from the edge of the river. Harley knew that these Virginia rocks were old, formed about 300 million years ago.
Harley's life was in chaos, and he needed to find stability. Putting his hands on a rock by the roadside, he began to make a connection with something much bigger than himself. Sitting down on the rock, he had the strange sensation that his center of gravity was moving down, down, down … deep into the stone beneath him.
What, he wondered, had this massive rock witnessed as it looked over the town of Occoquan? Native Americans and settlers, Revolutionary soldiers and Redcoats, slave-owners and abolitionists, blacks and whites, Jews and Christians and Muslims. The rocks had seen it all, standing silently above the fading light on the Occoquan River.
...