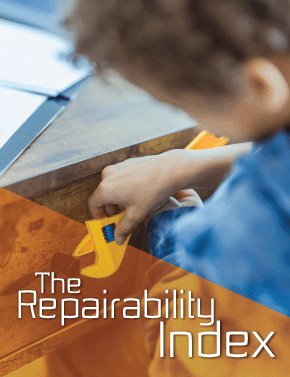 The Repairability Index
Sunday, July 3, 2022
|
2 Kings 5:1-14
We don't like it when things break. This is especially true when what breaks is virtually impossible to fix!
If it's not broken, don't fix it. We're familiar with this time-tested adage, but why does it ring true? Because we know that when something really is broken, it can be difficult to get it fixed.
Usually when something goes on the fritz, we know what to do. If the car breaks down, we take it to a car dealer or our favorite local mechanic. A bicycle goes to bicycle shop. We might even repair it ourselves if we're handy. Sometimes a malfunctioning smartphone or computer can simply be handed to the nearest teenager for a quick fix. Even if something more complex like a marriage or relationship goes off the rails, we can go to a therapist, counselor or pastor.
But what do we do when a device isn't working, and we don't have a clue how to fix it? Even if we find a skilled tech who can deal with it, we might discover that a repair is too costly and not worth the time and effort. We're better off shelling out the cash to buy a new device …...