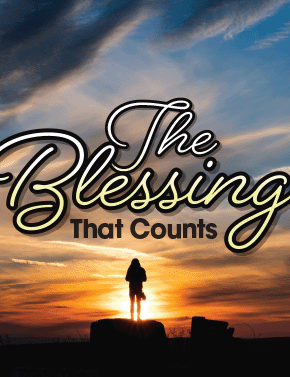 The Blessing That Counts
Sunday, February 13, 2022
|
Luke 6:17-26
Does it matter if we count our blessings? The wonder of God's power to bless is that it happens regardless of our circumstances.
"Blessed are you who are poor, for yours is the kingdom of God. …
But woe to you who are rich, for you have received your consolation."
—Luke 6:20b, 24
Have you ever walked into a convenience store and found an unexpectedly long line? Chances are good those people aren't lined up because there's been a sudden run on milk, bread or overcooked hot dogs. They're interested in buying something far less tangible: a sequence of numbers embedded in a distant and very secure computer. When they finally reach the head of the line, they'll hand over a dollar or two — or possibly a good deal more — for a slip of paper with some numbers on it. They're buying lottery tickets, of course.
If ever you find yourself in such a situation, take a glance at the lottery marquee displaying the size of that week's jackpot. With lines like that, chances are it's valued in the hundreds of millions of dollars.
Only jaw-droppingly...