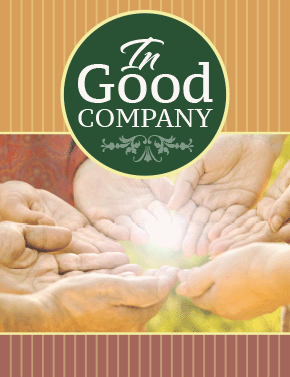 In Good Company
Sunday, January 9, 2022
|
Isaiah 43:1-7
Someone beside us — or even logged in to an online service with us — may be silently enduring some terrible trouble. How can we help them feel God's presence at their side?
"When you pass through the waters, I will be with you;
and through the rivers, they shall not overwhelm you …"
—Isaiah 43:2a
This Sunday is the Baptism of the Lord. To many of us, it's one of the more obscure Christian festivals. But it's one that has, from the earliest days, been central to the church's tradition. Eastern Orthodox churches remember this episode from Jesus' life on the day of Epiphany, and Roman Catholic and Protestant churches typically do so on the first Sunday after.
Jesus' baptism is a suitable place for the church to begin recounting the story of his life and ministry. It's such an important story that all four gospels tell it in one way or another (Matthew 3:13–17; Mark 1:9–11; Luke 3:21–23; John 1:29–33). Before Jesus does anything as a teacher and healer, he hikes up his robe, scrambles down the muddy riverbank and wades into the Jordan to be baptized by John.
Why...