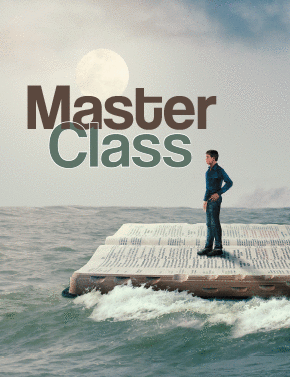 Master Class
Sunday, October 17, 2021
|
Mark 10:35-45
James and John ask Jesus if they can sit in his glory. But Jesus knows what they really need, and what follows is an unforgettable demonstration of what it means to serve others.
"When you catch and you are ready to shoot, what do your eyes lock in on as a target?"
That's a question for Steph Curry, one of the top basketball players in the world. Two-time NBA Most Valuable Player. Two-time NBA Champion. Single-season three-point record holder.
"When I look at the rim," he says, "I look at where the rim and the net meet. I want to look at the front of the rim, and just try to put that ball just over the front of the rim, with a little bit of touch, a little bit of arc, so in case I'm not perfect in swishing it, I give myself a good opportunity to get a soft bounce on the rim."
When it comes to shooting a basketball, Steph Curry is a master.
That's why he teaches on MasterClass, an online streaming platform that offers classes taught by talented professionals.
He's not alone. Margaret Atwood offers a class on writing. Questlove teaches music. Gordon Ramsay shows people how to make really good egg...