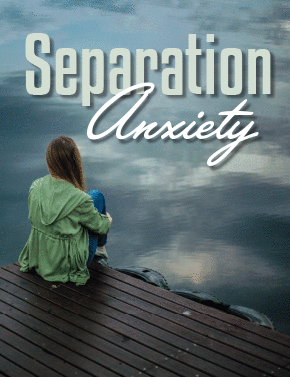 Separation Anxiety
Sunday, October 10, 2021
|
Psalm 22:1-15
It can be a terrible thing when a child is separated from a parent for the first time. Feelings of abandonment, anxiety, and blame often follow. This psalmist is in similar trouble, and he knows who's responsible.
Brigette Jensen (not her real name) of Elk River, Minnesota has stories to tell about the first day of school. She's a school bus driver for kindergarten and first-grade kids. She remembers picking up 5-year-old Jolene Johansson on her first day of kindergarten. As Jensen drives down a dirt lane in the country, she sees a small family new to the area, recently moved from Dallas, Texas. There are three of them: mom, an infant in a stroller and young Jolene. Jensen remembers this because the mom had left the house to meet the school bus in a house robe ... and high heels.
But there's a problem. Jolene and her mom appear to be Velcroed to each other. There are a lot of frantic hugs and wet kisses. And then there's the noise: crying, of course, but also loud and sudden outbursts, followed by silence and whimpering. Then, new swells of rebellion and bitterness, and each wave is larger than the one before it. Finally, the tide appears to be coming in. Jensen knows....