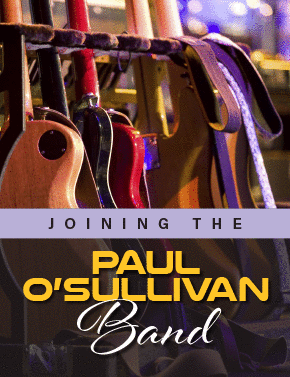 Joining the Paul O'Sullivan Band
Sunday, October 3, 2021
|
Genesis 2:18-24
God created us for community, to help and support each other so that we do not face the challenges of life alone. But how do we cross the boundaries that so often separate us? Paul (not the apostle) gives us a clue.
It is not good that a person should be alone.
A man named Paul O'Sullivan sensed that this was true, so he went on Facebook and searched for his own name. What popped up was a seemingly endless list of Paul O'Sullivan profiles.
Clearly, Paul was not alone!
As it turned out, there were tons of Paul O'Sullivans living all around the world. Paul decided to reach out to three of the strangers who shared his name, and they all responded. Although the other Pauls were skeptical at first, a bond was quickly formed.
Then things got interesting. Beyond their shared names, the four had a common love for music. "We should start a band," said the first Paul.
The others agreed, even though they lived in Pennsylvania, Maryland, England and The Netherlands. In 2016, they began to rehearse and make music together virtually. And what did they call themselves? You guessed it: "The Paul O'Sullivan Band."
When the pandemic hit, band practice...