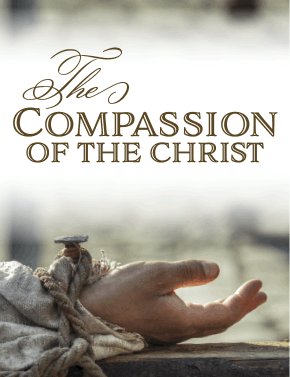 The Compassion of the Christ
Sunday, July 18, 2021
|
Mark 6:30-34, 53-56
What would you call a movie about Jesus' ministry in the region of Galilee, as he healed the sick and needy? Do we feel the compassion of Jesus when people are in need today?
Not many movies require an actor to learn Aramaic and be covered in fake blood.
But one film did.
Released in 2004, the movie received three Academy Award nominations. Extremely bloody and violent, it did very well at the box office, grossing more than $600 million. Surprisingly, it was not a horror movie. Instead, it was a religious movie.
Can you guess it? The Passion of the Christ, written and directed by Mel Gibson. The movie portrays the life and death of Jesus, particularly the last 12 hours of his life. The scenes of Jesus being flogged and crucified are presented in graphic detail, and they are very hard to watch.
Now Gibson is working on a sequel, which will probably be called The Passion of the Christ: Resurrection. It will focus on the three days between the death and resurrection of Jesus. The actor playing Jesus for a second time says that it is "going to be the biggest film in history. It's that good."
The word "passion" comes from the...