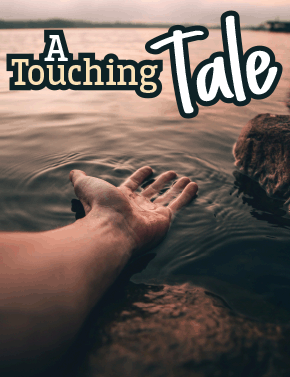 A Touching Tale
Sunday, June 27, 2021
|
Mark 5:21-43
Whether it's a handshake or a more spiritual connection with God, touch can be a powerful force for good.
"She had heard about Jesus, and came up behind him in the crowd and touched his cloak, for she said, 'If I but touch his clothes, I will be made well.'"
—Mark 5:27-28
Many of us have fantasies about what it might be like to live in the White House, as president or as a member of the president's family. But there's definitely a downside. From the very first day, you enter a security bubble. It never goes away for the rest of your life.
Michelle Obama spoke of this in an interview in People magazine, more than a year after her husband left office. She told the interviewer: "We don't have the anonymity that allows you to be in the world with normalcy. I go to restaurants, I still work out and travel, but I can't sit at a sidewalk cafe and just watch other people without it becoming a scene."
She shared how she briefly entertained the idea of wearing a disguise, but quickly discarded it. "Then somebody's gonna ...