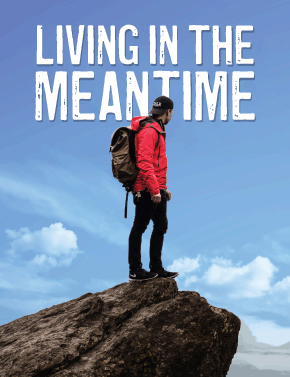 Living in the Meantime
Sunday, June 13, 2021
|
2 Corinthians 5:6-10 (11-13), 14-17
It's June 2021, and many high school seniors have already launched themselves into a "gap year." They will not be in college in September. So where will they be? And what does this have to do with the apostle Paul's word to the Corinthians?
What do Prince Harry, Elon Musk, T.S Eliot, Ashley Judd, Matthew McConaughey, Emma Watson and Hugh Jackman have in common?
They all took a gap year, or a year off to study abroad. (A gap year is an interim period typically between high school and the first year of college). It is now mid-June. High school seniors got their diplomas within the past three weeks. And many of them are now on "gap."
There's even an organization — the Gap Year Association — to help students who want to take a gap year. The association emphasizes that a gap year is not a year off, but a year on.
This is a critical insight for our discussion of today's reading from 2 Corinthians. During a gap year, students are "living in the meantime," that is, between the end of high school and the beginning of college. It can be important time, valuable time, or time frittered away.
Even in ordinary, pre-COVID times, Harvard University made a practice of encouraging its...