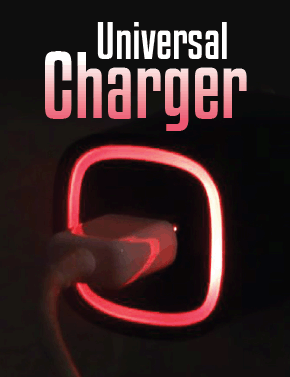 Universal Charger
Sunday, May 23, 2021
|
Acts 2:1-21
The Holy Spirit fills us with the power of God and challenges us to share that divine energy with others.
Tesla. Chevy. Nissan. Porsche. Audi. VW. A dozen major car-makers are now building electric vehicles, and the market is expected to grow.
But there's a problem: The charging ports are all over the cars.
When you go to a gas station to fill up your gas-powered car, you can be pretty sure that you will pump gas into the tank from the side of the car, near the rear. But where do you put the charger into your electric car?
Could be the front. Or the back. Or one of the sides.
Very confusing.
In Korea, the car-maker Hyundai recently embarked on a project of building public charging stations in Seoul, and they wanted to accommodate as many car brands as possible. According to Fast Company magazine, they tapped the consulting firm McKinsey to design a universal charger that would easily work with any electric car.
The result was the "Hyundai Hi-Charger," and you'll never guess what inspired its design. "Self-serve car washes," says a partner at...