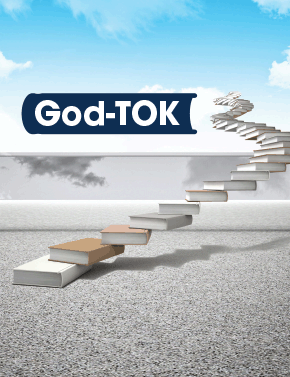 God-TOK
Sunday, May 9, 2021
|
1 John 5:1-6
Thousands of high school students are taking classes in "Theory of Knowledge." Perhaps this is surprising, but it might be the most important class in their curriculum. It's a course in how we get knowledge and how we know what we know. The apostle John in today's reading has some ideas about this.
TikTok is an insanely popular video-sharing social media app used to share or record short music, talent, dance and comedy clips of under 60 seconds. You also might find oddly curious clips of buildings falling, lions fighting, pranksters pranking, children crying, cars racing and more. They are short. They loop continuously and you can scroll for hours before you know it.
The app is not without controversy. President Donald Trump threatened to shut it down. India at one time banned it completely, and Pakistan, Indonesia and other countries have done so as well.
But what is interesting for our purposes in addressing the epistle reading for today is not the Tik but the Tok part of this app. And this leads us in an entirely different direction.
By itself, TOK is an abbreviation familiar to all high school students in the International Baccalaureate (IB) diploma program offered by thousands of schools here in the United States, and even more around the world. IB is a U.K.-based...