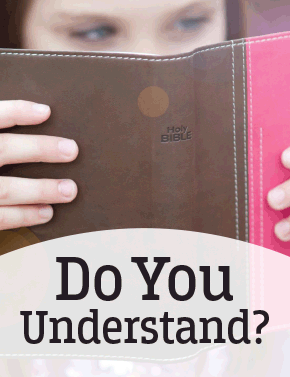 Do You Understand?
Sunday, May 2, 2021
|
Acts 8:26-40
The readability of a text is measured by certain formulas. When Philip the Evangelist finds a man struggling to read the Bible, he throws away the formulas and does something else.
Little Liam and Amelia are in first grade. Although some kids their age went to actual classrooms, Liam and Amelia attended school online. When they first started in the fall of 2020, they could read a little. But in first grade, they learned to read a lot. Now they're excellent readers for their age and reading at a third-grade level.
One of the stories they might have read in the early days of first grade went like this:
Charlotte wants to build a fort.
She gets a big cardboard box.
She gets some strong tape.
Her dad helps, too.
He gets some scissors.
He cuts the cardboard.
He makes windows and doors.
They set up the fort in the backyard.
Her brother wants to play.
Her sister wants to play.
Her friends want to play.
Charlotte and her dad look at each other.
They need a bigger fort!
Readability scientists would give this story a very high readability score. The story is much more readable than a version like this: "Charlotte desires to construct a military fortress, but is...