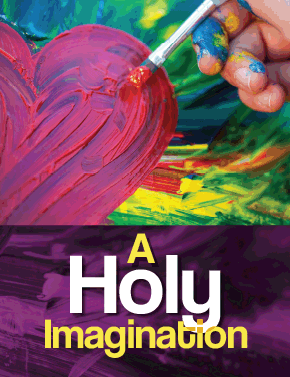 A Holy Imagination
Sunday, April 18, 2021
|
1 John 3:1-7
Just as children develop a healthy imagination, children of God are called to imagine themselves being formed in the image of Christ, having power over sin and love for God and neighbor.
Watch a group of young children playing together, and the first thing you'll notice is that each of them believes that they are more than they appear to be. Give them a bunch of pillows and blankets, and they are no longer small children, but mighty warriors constructing an impenetrable fortress. Tie a tea towel around their neck and they transform from a mild-mannered kindergartner into an invincible caped crusader. Give them a leftover cardboard tube and suddenly they are a wizard, a musician, or an astronomer scouting the stars.
What looks like simple fun to them is actually vitally important work in a child's development. Imaginative play develops important psychological and emotional capacities in children, helping them to learn how to solve problems, create new possibilities, and — perhaps most importantly — develop the belief that they can one day change the world. Imagination transcends the limits of the present physical world and the limits of a...