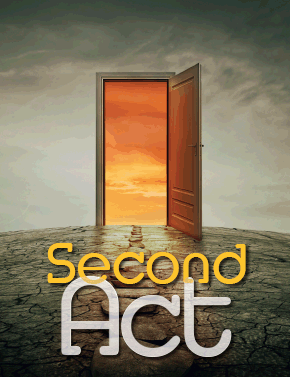 Second Act
Sunday, May 31, 2020
|
John 20:19-23
Ken Jeong went to med school, completed his residency and started his career as a medical doctor. Today he is a standup comedian and actor. Wait … What? He launched himself into a second act, a practice that began 2,000 years ago when Jesus gave his followers a new vocation.
The great novelist F. Scott Fitzgerald wrote that "there are no second acts in American lives." But Fitzgerald was wrong. There are plenty of them.
Take Ken, for example. Growing up, all he ever wanted to be was a doctor.
He did pre-med at Duke University, and then went to medical school at the University of North Carolina. After completing his residency in New Orleans, he moved to Los Angeles and practiced medicine for Kaiser Permanente.
Along the way, he got bit by the acting bug. He started doing standup comedy and began to audition for acting parts. This was a surprise to everyone, he says, since "I never even did theater in high school."
He got his break in a series of movies, and then starred in a sit-com called Dr. Ken. His name is Ken Jeong, and he is now a full-time comedian and actor.
Entertainment was his second act.
But still, Dr. Ken renews his medical license every year, and occasionally has to use it. He once jumped offstage during a...