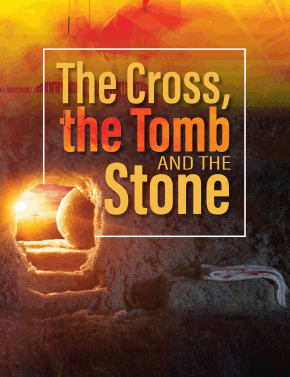 The Cross, the Tomb and the Stone
Sunday, April 12, 2020
|
Matthew 28:1-10
Neil MacGregor of the British Museum has written a book about the history of the world based on artifacts found in the museum. It's a good scheme, but unfortunately the British Museum does not have in its possession the most critical artifacts without which a history of the world cannot be properly written.
Neil MacGregor has been director of the British Museum since 2002.
One day, he got to looking around. Of course, he does this all the time, but on this particular day, his brain started to create an unusual framework for everything he saw. In the British Museum, there are tens of thousands of objects, perhaps hundreds of thousands, and thousands more that are not on display but in vaults and in the basement, in nooks and crannies.
MacGregor and his pals thought that perhaps the history of the world could be told through the artifacts in their museum. And so this is what he attempts to do in his book, A History of the World in 100 Objects.
The first object is the "mummy of Hornedjitef," followed by the "Olduvai stone chopping tool." The chopping tool is thought to be between 1.8 million and 2 million years old, and is the oldest object that "humans ever consciously made." It comes from Africa.
In the period during which much of Old...