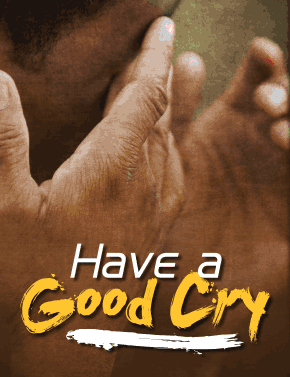 Have a Good Cry
Sunday, September 22, 2019
|
Jeremiah 8:18-9:1
Medical emergencies that occur in public result in a 911 call if possible. If not, as when on an airplane, the question is asked, "Is there a doctor on board?" or "… in the house?" and so on. The prophet Jeremiah is weeping. "Is there no physician?" We, too, sometimes need to have a good cry and then discover the only balm that can heal the sin-sick soul.
"Is there a doctor in the house?"
If you've ever heard that line, you know the drill. You're slammed with a rush of adrenaline. You look around the room to find out who in your vicinity has slumped to the floor.
Maybe, if you work in the medical field, you feel that little voice inside say: "You! Yes, you. Put up your hand. Offer to help. Your medical expertise could make a difference."
Such an event happened to Dr. Darria Long Gillespie, a fellow of the American College of Emergency Physicians, and assistant professor in the Emory University School of Medicine's Department of Emergency Medicine. She says, "My husband and I were flying from Las Vegas to Boston when we heard a flight attendant ask, 'Is there a doctor on board?' I stood and saw a gentleman in his 30s having a grand mal seizure in his seat. His traveling companions didn't know him very well, and had no idea if he had a history of seizures or other...