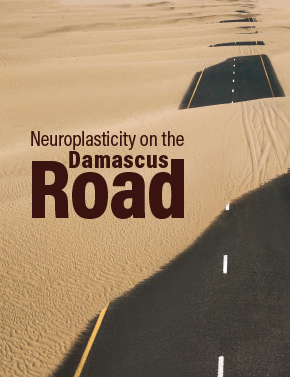 Neuroplasticity on the Damascus Road
Sunday, May 5, 2019
|
Acts 9:1-6 (7-20)
The adult human brain has approximately 100 billion neurons. These cells can be regenerated and reprogrammed in a way that resembles the flexibility of plastic. On the Damascus road, the apostle Paul had a plasticity event that changed his life and changed the world.
Nine years ago, Sean Maloney was sitting pretty, and things looked like they could only get better. He was the executive vice president of Intel and widely considered the next in line to be CEO. He had a wife and family and maintained an active lifestyle that included running, rowing and skiing. And although he had high blood pressure, he addressed that by eating a healthy diet.
Then, in February 2010, he had a massive stroke. A blocked artery paralyzed the right side of his body and severely impaired his speech.
He underwent six months of intensive rehabilitation to regain movement and the ability to talk. He had to learn to let speech originate from the other side of his brain, and while not everything returned, he was able to get enough back to function not only without relying on caregivers, but even to return to work, move to Beijing and lead Intel's business with China, its largest market. He retired from Intel in ...