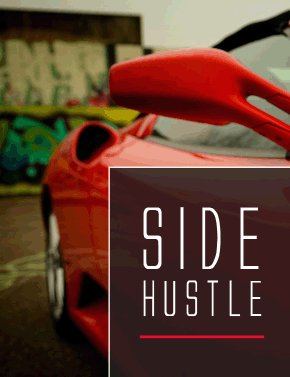 Side Hustle
Sunday, February 10, 2019
|
Luke 5:1-11
Meet a Millennial, and chances are that he or she has a side hustle going. Maybe more than one. No wonder. This demographic is staring at $1 trillion of student loan debt. When Jesus invites some fisherman to follow him, is this what he's offering? A side hustle?
Of all the disciples, the two who might be interested in a side hustle are Judas the Iscariot and — the other one?
Simon, of course. This is the Simon who was later known as Simon the Rock — Cephas in Greek, Petrus in Latin — and who then was known simply as the Rock, or, more commonly, just Peter.
Even this rigmarole with his name suggests that Peter was a hustler.
This might not be fair to Peter. Yet, his energetic personality, ability to engage with people and knack for uttering a quick riposte or retort suggest that if a side hustle were a possibility, Peter would jump at the chance.
Actually, he did. In today's text, he's fishing. Jesus comes along with a possible side hustle, and Peter signs on. Immediately. He falls at the knees of Jesus confessing his unworthiness, lake water dripping from his hair. A fish flops out of a fold in his blousy trousers.
Back on shore, he leaves his father's business. "I'm in," he says to...