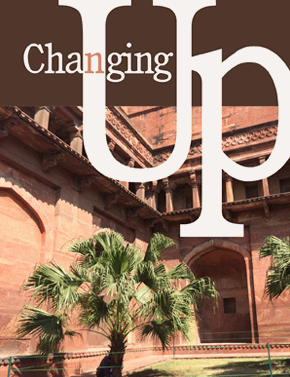 Changing Up
Sunday, October 7, 2018
|
2 Corinthians 12:2-10
Beyond the Lectionary
She founded a religious order in India. She was known as Mother. She died in her 80s in the 20th century. And she is not Mother Teresa. Who is she?
This is World Communion Sunday, a day that encourages us to remember our kinship with Christians around the globe, most of whom we'll never know, but who are seeking to be God's people in their locations.
So, picking one of those places — India — let's see if you can identify someone from the description we offer here. She was a woman not born in that country, but who spent most of her adult life there, working as a Christian missionary among the poor. She founded a religious order for women to assist with her work in aiding people in need and became highly regarded for her selfless dedication to others. In fact, although she was unmarried and had no children, she was sometimes referred to as "Mother." She lived into her 80s and died in India in the 20th century.
Now, if you think you know this person, great! But before you commit, here is one more hint: She was not Roman Catholic.
Okay, what was her name?
Apologies to all who were ready...