Buildings from God 2 Corinthians 4:13-5:1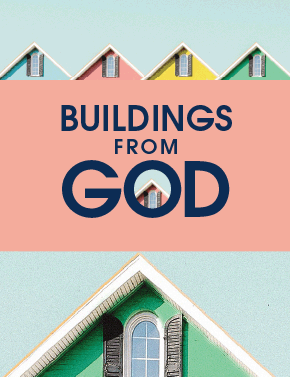 In Detroit, tiny homes are being built on the foundation of Jesus Christ. These innovative houses remind us of what is essential to life, on earth and in heaven.
AT A GLANCE:
How can buildings tell us what is essential to life … on earth and in heaven? Paul challenges us to make sure everyone has adequate food, water, shelter and sleep. But we need to realize that everything in this world passes, so we should live by faith and focus on the building from God that is eternal in the heavens. We will all go home at the end of life, and it won't be to a house made with hands.
EDITOR'S PICK:
For material based on today's gospel text, see "By Reason of Insanity," June 7, 2015.
The apostle Paul was a skilled master builder.
In his first letter to the Corinthians, he said that he "laid a foundation" in the city of Corinth, and then someone else began to build on it (1 Corinthians 3:10). Paul believed that "each builder must choose with care how to build," whether they use gold, silver, precious stones, wood, hay, or straw. But in any good Christian construction project,...
Start your risk free trial to view the entire installment!
START YOUR RISK-FREE TRIAL
---