Space X Luke 24:44-53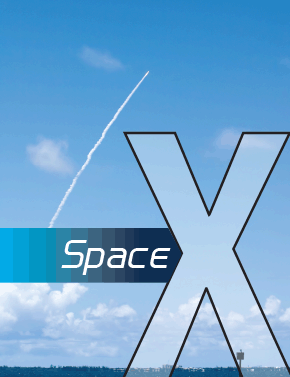 Jesus is carried into heaven, but only after preparing us for the continuation of God's work in the world.
AT A GLANCE:
As the gospel of Luke ends, we watch Christ ascend to heaven in a blaze of glory. Our challenge is to open ourselves to the power of the Holy Spirit and continue Christ's work in the world. Like a reusable booster rocket, we're reclaimed by Jesus and used again and again to advance his work in the world.
EDITOR'S PICK:
For material based on today's epistle text, see "The Holy Autocorrect," May 17, 2015.
Jesus led his disciples to the town of Bethany and blessed them. Then he withdrew from them, says Luke, and "was carried up into heaven" (Luke 24:51).
Christ went up into heaven like a rocket. You could call him "Space X."
No, he did not ride in a Crew Dragon spacecraft on top of a Falcon 9 rocket. That is the technology being developed by the private company SpaceX, which is teaming up with NASA to deliver astronauts to the International Space Station.
Last November, SpaceX launched four...
Start your risk free trial to view the entire installment!
START YOUR RISK-FREE TRIAL
---