Moving to Jesus Ephesians 2:1-10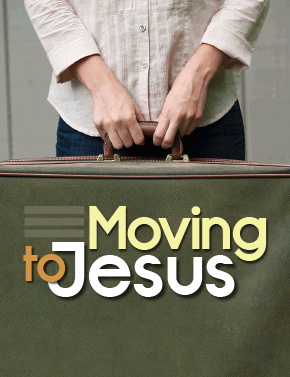 While still in this life, we can be moved by God's grace — from death to life and to a seat in heavenly places in Christ.
AT A GLANCE:
Paul talks about moving toward a heaven-inspired perspective and making it a regular practice. We might assume that seeking and doing God's will gets easier as we go through life. But when the voice of God seems inexplicably silent, it doesn't mean we've somehow failed. It means God wants us to walk by faith.
EDITOR'S PICK:
For material based on today's gospel text, see "Deep Reading John 3:16," March 22, 2009.
We've heard that many people relocated because of the Covid-19 pandemic, and it turns out there's some truth to the rumors. In July, the Pew Research Center released findings of a study it conducted, and its headline told the tale: "About a fifth of U.S. adults moved due to Covid-19 or know someone who did."
When you drill down into the study's statistics, however, much of the moving seems to have been by young adults, a fairly mobile demographic at any time. While some...
Start your risk free trial to view the entire installment!
START YOUR RISK-FREE TRIAL
---