Should You Stop 'Shoulding'? Exodus 20:1-17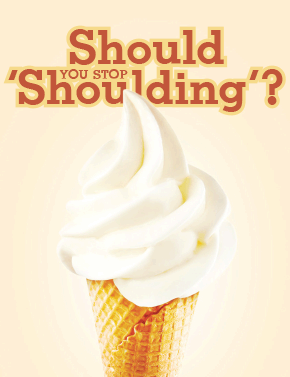 Maybe you should; maybe you shouldn't.
AT A GLANCE:
Do you ever get tired of obeying authority? Some people have more trouble with this than others. One popular lo-cal ice cream company plays to our ennui of obedience by boldly declaring that we should stop saying "should." We should abandon the cultural expectations imposed upon us and live a little. This is relevant because today's Old Testament text uses the words "should" and "should not" a lot.
EDITOR'S PICK:
For material based on today's gospel text, see "Jesus Puts Business Out of Business," March 11, 2012.
The Old Testament lesson for today is about the Ten Commandments — a fitting choice for the Third Sunday in Lent.
So, naturally, let's talk about ice cream.
Ice cream is on every child's list of dream desserts. Kids scream for ice cream or a variation thereof — cones, milkshakes, sundaes, bars, etc.
And, they have their flavor preferences, too:...
Start your risk free trial to view the entire installment!
START YOUR RISK-FREE TRIAL
---