The Cure for News Fatigue Isaiah 40:21-31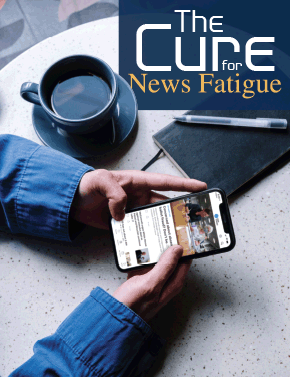 What if we spent as much time in prayer as we do scrolling through news and social media?
AT A GLANCE:
The year 2020 was a banner year for bad news and left many with "news fatigue" or anxiety regarding circumstances and events about which they can do nothing. The people of God are "good news" people, however, and through the prophet Isaiah, God reminds us that no matter how bad the news seems to be, God is still at work.
EDITOR'S PICK:
For material based on today's gospel text, see "The Mulligan Moment," February 6, 2000.
Feeling a little burned out on bad news?
You're not alone.
The year 2020 seemed to be a month-to-month challenge to top bad news with worse news, dominated by the coronavirus pandemic. Add to that a contentious election cycle, protests and unrest over social issues, and a host of other potential crises — like an invasion of murder hornets and the government's revelation of UFO photos — and it's no wonder we're all feeling a kind of information...
Start your risk free trial to view the entire installment!
START YOUR RISK-FREE TRIAL
---