The Cooperation Imperative 1 Thessalonians 2:9-13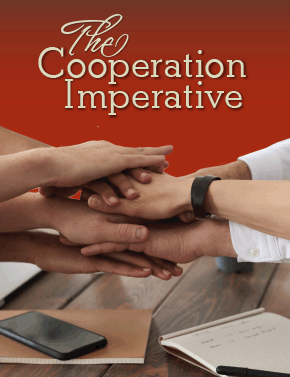 Paul elevated the "we" over the "me," urging and encouraging the Thessalonians to lead a life worthy of God.
AT A GLANCE:
Our challenge is to cooperate with God and with each other. The challenge for churches is to be solid in their preaching and teaching, yet willing to collaborate with people of different faiths — or no faith — to serve a world in need.
EDITOR'S PICK:
For material based on today's gospel text, see "Humble Pie(ty)," November 5, 2017.
Picture an experiment in which a couple of 3-year-olds face a challenge. They pull together on some ropes, and the result is a flood of gummy bears raining down. They are delighted by the candy treats.
But what happens when one gets more than the other?
A meltdown, a tantrum or a fight?
No. Surprisingly, they tend to make adjustments to arrive at an equitable distribution. If one points out that she is deprived of gummies, the other quickly corrects the imbalance.
A number of studies are pointing to the same conclusion: Human beings have a desire to cooperate. Despite what you see in...
Start your risk free trial to view the entire installment!
START YOUR RISK-FREE TRIAL
---