Known By the Scars Genesis 45:1-15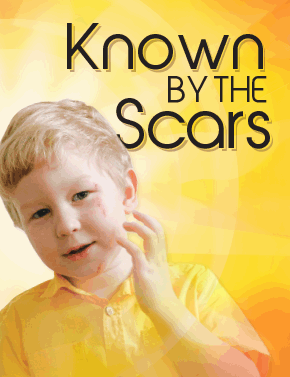 Joseph reminds us that we bear the marks of pain we've felt, but they need not hurt us any longer.
AT A GLANCE:
Our scars are a physical record of past hurt and healing. When confronted with the pain of his past, Joseph pointed to God's provision for healing — not only for himself, but for his family and his people.
EDITOR'S PICK:
For material based on today's gospel text, see "Potty Talk," August 20, 2017.
If you are a person of a certain age, there's a pretty good chance that you have a series of scars on your body that reflect a childhood lived without bicycle helmets, elbow and knee pads, and a host of other safety devices designed to bubble wrap kids in safety these days. That banana-seated Schwinn bike with the sissy bar on the back and chopper wheel on the front no doubt led to a couple trips to the emergency room, a few stitches, and a good story.
Every scar is a memory, revealing an unfortunate accident, a random act of stupidity, or some kind of injustice. Maybe you were trying to imitate Evel Knievel on that ...
Start your risk free trial to view the entire installment!
START YOUR RISK-FREE TRIAL
---