Swords and Crosses Matthew 10:24-39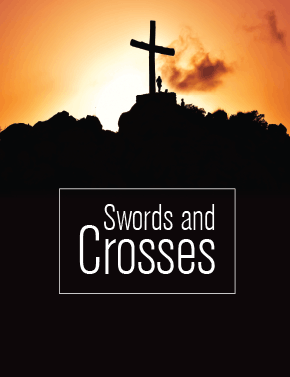 Jesus reminds us of the cost of discipleship.
AT A GLANCE:
Which image of Jesus do you prefer? The "Good Shepherd" Jesus, holding a little lamb, or the "Boxer" Jesus, standing in a ring wearing gloves? Most people recoil at the notion of a pugilistic Jesus, but what do we make of his words, "I have not come to bring peace, but a sword" and "to set a man against his father, and a daughter against her mother"?
EDITOR'S PICK:
For material based on today's epistle text, see "Fatal Fixation," June 19, 2005.
On Reconciliation Sunday, the leader and facilitator of a workshop at a local Midwest church introduced a discussion by showing two images of Jesus.
The first was a painting by Stephen Sawyer, titled "Undefeated." (NOTE: To see this image, go to "The Iconic Jesus," January 1, 2006). He depicts Jesus as a boxer standing inside a boxing ring. In his corner, we find the word "Savior" printed on the...
Start your risk free trial to view the entire installment!
START YOUR RISK-FREE TRIAL
---