Nobody Has Clean Hands Romans 5:1-8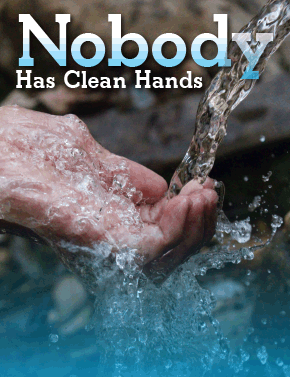 The reason to stay with the church is because Christianity addresses sin and directs us to the Lord, who cleanses and redeems us.
AT A GLANCE:
We start with the late Rachel Held Evans and end with a story about walnuts. In between, a lesson about our neediness and sinfulness emerges, one that reminds us that there is a remedy for the sin-stained soul.
EDITOR'S PICK:
For material based on today's Old Testament text, see "Ultrasound Faith," June 18, 2017.
For an alternative approach pertaining to Matthew 9:35−10:8, (9-23), see "Divine Compassion," June 14, 2020.
When Rachel Held Evans, a wife and mother of two small children, died on May 4, 2019, at the age of 37, it was not just her family, friends and acquaintances who were saddened. Thousands of people across the nation who'd never met her face to face also felt a deep sense of loss. The bond was forged because of what Evans had written about the Christian faith in her popular blog and books.
Such was the power of her words about moving from the evangelical faith of her youth to a...
Start your risk free trial to view the entire installment!
START YOUR RISK-FREE TRIAL
---