Our Royal Ancestry Genesis 1:1-2:4a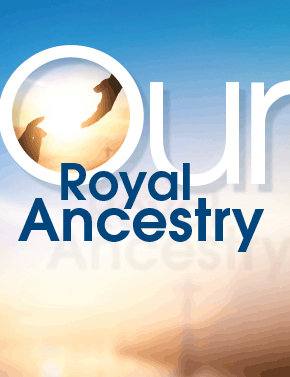 Jesus Christ, the image of God, is looking for heirs to the kingdom.
AT A GLANCE:
Many people are diving into their cultural ancestry via DNA testing services. Some do it for genealogy, and others perhaps to find out if they're connected to someone famous or even to royalty. The truth is that every human being has a royal ancestry, and it began even before creation.
EDITOR'S PICK:
For material based on today's gospel text, see "Place Hacking," June 15, 2014.
If you've done one of those DNA tests like Ancestry or 23andMe, you know that the process involves spitting into a cup and sending that, along with anywhere from $50 to $100, to a lab. Then, after a few weeks, you get a full-color profile telling you who's been swimming in your gene pool. It used to be that when you closely resembled someone in your family, old timers would say that you were a "spitting image" of them. Who knew that one day we'd use actual spit to find out how?
A lot of folks do these tests for...
Start your risk free trial to view the entire installment!
START YOUR RISK-FREE TRIAL
---