The Easter Crisis of 2020 Acts 2:14a, 36-41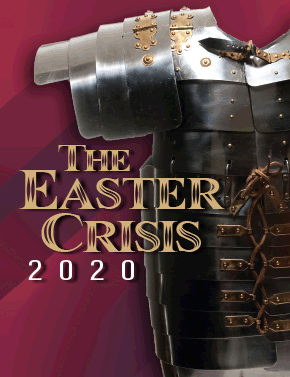 The first Easter was a rising and a crisis, a set of events that launched a movement and changed the world.
AT A GLANCE:
One hundred years ago, the people of Denmark faced a political crossroads they would later call the Easter Crisis of 1920. A few years before this, Ireland experienced the Easter Rising of 1916, which was suppressed six days after it started. Netflix offered a mini-series about this revolt called Rebellion. Easter seems to be a flash point that arcs back to the first "rising" 2,000 years ago. It continues to speak to us today.
EDITOR'S PICK:
For material based on today's gospel text, see "When Jesus Drops In," April 30, 2017.
Easter was a crisis.
Exactly 100 years ago, Denmark experienced the Easter Crisis of 1920. The king and the cabinet had a conflict that escalated into a constitutional crisis, leading to the development of a constitutional monarchy in Denmark.
Easter was also a rising. In Ireland, the Easter Rising of 1916 was a bloody milestone in the struggle between the Irish and the British. Beginning on...
Start your risk free trial to view the entire installment!
START YOUR RISK-FREE TRIAL
---