The Cross, the Tomb and the Stone Matthew 28:1-10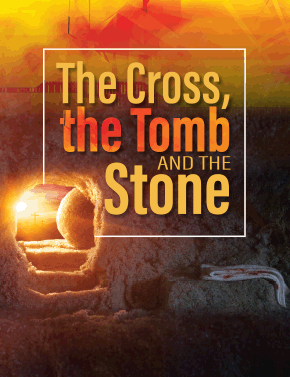 The history of the world cannot be told without a visit to Calvary and the garden tomb.
AT A GLANCE:
The director of the British Museum tells the history of the world by using 100 objects found in the museum. But can the history of the world truly be told without mentioning a certain cross, tomb and stone? These cannot be found in the British Museum, but they tell a story that changed the course of history.
EDITOR'S PICK:
For material based on today's epistle text, see "A Grave Solution," April 16, 2017.
For alternative material pertaining to Acts 10:34-43, see "Putting Back the 'Fun' in Funeral."
Neil MacGregor has been director of the British Museum since 2002.
One day, he got to looking around. Of course, he does this all the time, but on this particular day, his brain started to create an unusual framework for everything he saw. In the British Museum, there are tens of thousands of objects, perhaps hundreds of thousands, and thousands more that are not on display but in vaults and in the...
Start your risk free trial to view the entire installment!
START YOUR RISK-FREE TRIAL
---