Putting the "Fun" in Funeral Acts 10:34-43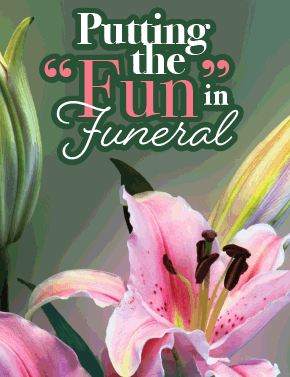 Easter shakes us out of our complacency and complicity with death.
AT A GLANCE:
Funerals today look a lot less somber and a lot more celebratory than in the past. But what are people celebrating? Peter offers a reason: the defeat of death.
EDITOR'S PICK:
For material based on today's epistle text, see "A Grave Solution," April 16, 2017.
For additional material pertaining to Matthew 28:1-10, see "The Cross, the Tomb and the Stone."
Most pastors will tell you that they'd rather do a funeral than a wedding. It seems odd to say, but people at a wedding are more focused on the event, and people at a funeral are more focused on their own mortality — it makes for a much more attentive audience!
Recently, however, it's becoming more difficult to tell the difference between a wedding and a funeral. Well, not really. But there is a new trend in the "death industry" that is making the somber, traditional funeral a thing of the past. An increasingly secular, nomadic...
Start your risk free trial to view the entire installment!
START YOUR RISK-FREE TRIAL
---