Profiles in Courage 1 Samuel 16:1-13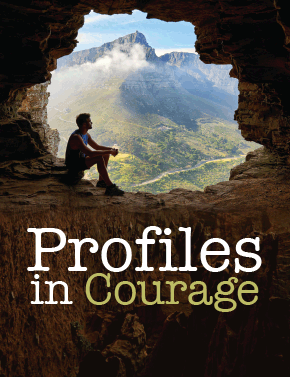 The church needs men and women who show fitness and goodness in difficult situations. Courageous people, like Samuel the prophet.
AT A GLANCE:
History is replete with people who've been called brave and courageous. Perhaps we all have our favorite heroes. The prophet Samuel was one of these courageous people. It takes guts, as Hemingway would put it, to anoint a new king while there's an active king sitting on the throne who isn't inclined to give it up.
EDITOR'S PICK:
For material based on today's Psalm text, see "The Six Longest Short Verses in the Bible," May 7, 1995.
Grace under pressure.
That's the definition of courage, according to Ernest Hemingway. Although, to be accurate, he never actually said the word "courage." A profile in The New Yorker says that he was asked, "Exactly what do you mean by 'guts'?"
"I mean," Hemingway said, "grace under pressure."
Some books mistakenly quote him as saying, "Courage is grace under pressure." But guts or courage —...
Start your risk free trial to view the entire installment!
START YOUR RISK-FREE TRIAL
---