God's Protest Movement 1 Corinthians 1:18-31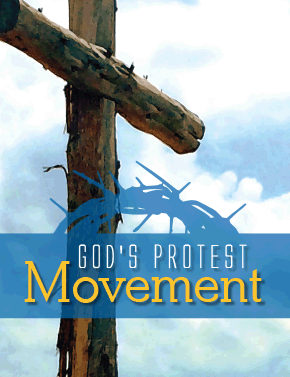 The cross is a loving sacrifice, not a powerful sign. It turns the world upside down in a mighty act of protest.
AT A GLANCE:
Last March, The Atlantic's monthly feature, "The Big Question," asked: "What was the most influential act of protest in history?" All of the responses are interesting, but none of them pointed to the single most stunning and shattering protest of all time.
EDITOR'S PICK:
For material based on today's OT text, see "System Requirements," February 2, 2014.
For an alternative approach pertaining to Matthew 5:1-12, see "Christianity 101."
We are living in a golden age of protest.
Case in point: 10 to 15 million protesters took to the streets from January 2017 through March 2018. That's probably a higher percentage of the population than the number of people who protested the war in Vietnam. In 2017 and early 2018, protests occurred in all 50 states, including many places where marches and rallies have rarely been seen before.
Will these protests have an impact?
Time will...
Start your risk free trial to view the entire installment!
START YOUR RISK-FREE TRIAL
---