Take a Breath, Paul! Ephesians 1:3-14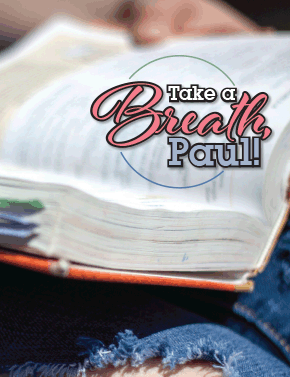 Our life with God in the here and now is a guarantee of a better life to come.
AT A GLANCE:
Reading texts that are full of professional jargon can be a daunting task even for the experts, let alone a layperson unfamiliar with the lingo. This is the feeling we get when we approach one of the apostle's long sentences. We need to take a breath, read slowly and then, when we grasp what he's saying, it's truly amazing.
EDITOR'S PICK:
For material based on today's gospel text, see "The J Factor," January 4, 2009.
Let's have some pity for Starbucks baristas. They must try to interpret orders like these:
Venti half and half, 10 pumps vanilla, extra whip
Venti iced skinny hazelnut macchiato, sugar-free syrup, extra shot, light ice, no whip
Iced, half caff, ristretto, venti, 4-pump, sugar-free, cinnamon, dolce soy skinny latte
Espresso, iced, with a dollop of foam on top
Double venti frenchest roast cortado in a plastic cup with extra whipped cream
2 volumetric ounces of turbinado sugar, 4 scoops ...
Start your risk free trial to view the entire installment!
START YOUR RISK-FREE TRIAL
---